Distinguished Veterinary Microbiologist Award
Purpose: The purpose of the award is to recognize and honor a veterinary microbiologist who has distinguished themselves by a career that has made important contributions to the field of veterinary microbiology in the areas of research, teaching, and/or service.
---
The 2021 Distinguished Veterinary Microbiologist
Dr. L. Garry Adams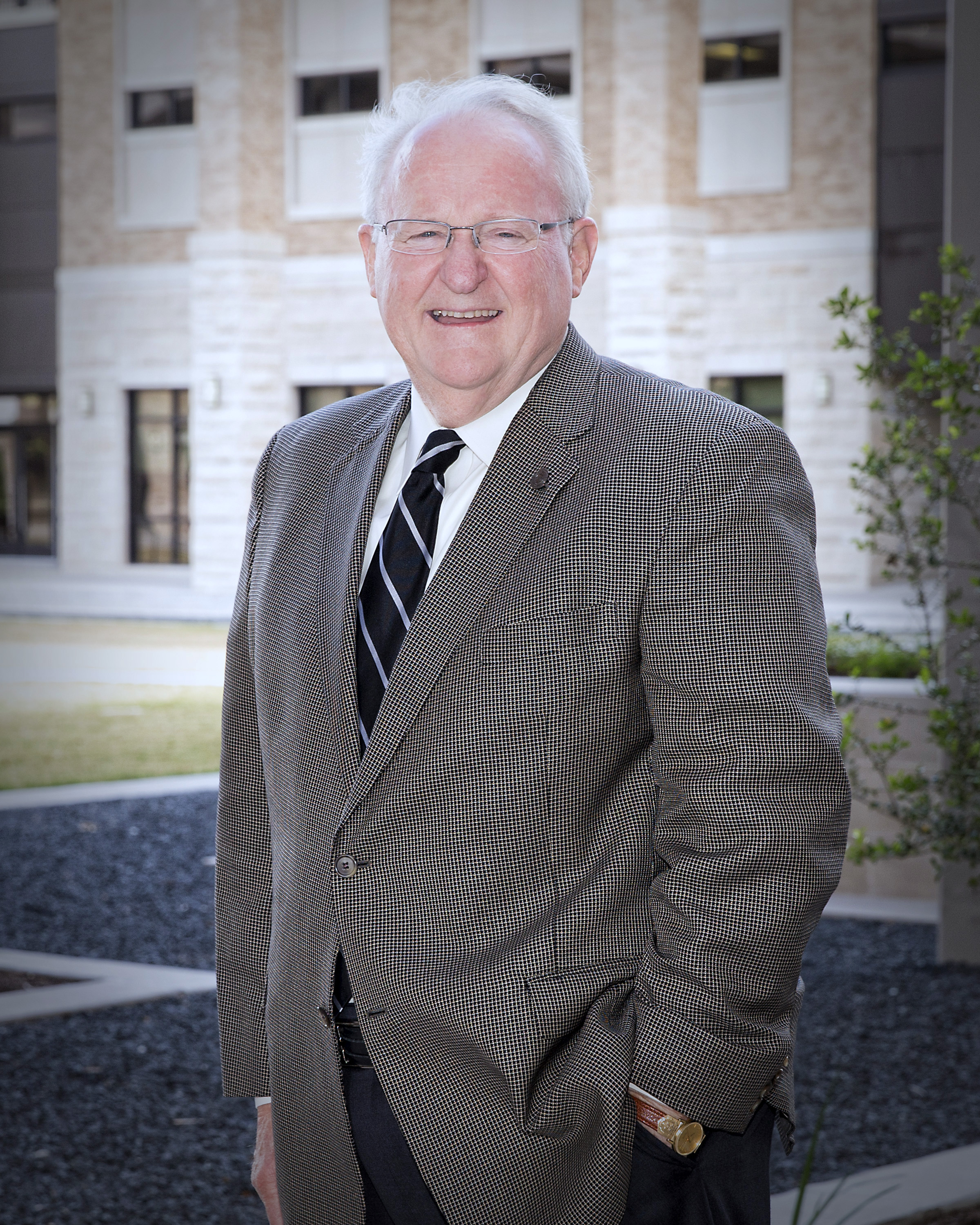 L. Garry Adams is the former associate dean of research and currently senior professor of veterinary pathology at the College of Veterinary Medicine and Biomedical Sciences at Texas A&M University. Dr. Adams performs research on infectious diseases of livestock and wildlife, particularly zoonotic diseases, resulting in over 270 publications focused on a spectrum of research from basic molecular pathogenesis and host:pathogen bioinformatics of disease, genetic disease resistance and the development diagnostic assays and vaccines. Research findings of the team led by Dr. Adams have been actively implemented to improve the scientific basis of the national and international animal health regulatory programs for brucellosis, tuberculosis and salmonellosis.
Dr. Adams has been active in leading the development and implementation of biodefense and emerging disease research initiatives. Dr. Adams is a scientific reviewer or editor for 21 national and international research journals. Dr. Adams has served on the following National Research Council activities of the National Academies of Sciences: Committee on the Department of Defense's Programs to Counter Biological Threats, Committee on Biodefense at the U.S. Department of Defense, and member of the 2017 National Academy of Science Committee who wrote the "Revisiting Brucellosis in the Greater Yellowstone Area" report.
Dr. Adams is the recipient of the 2012 American Veterinary Medical Association Lifetime Excellence in Research award, the 2015 American Association of Veterinary Medical College's Senator John Melcher, DVM Leadership in Public Policy award, and the 2017 American Veterinary Medical Association Award. Dr. Adams received his DVM from Texas A&M University's College of Veterinary Medicine, and PhD in veterinary pathology from Texas A&M University, and he is a Diplomate of the American College of Veterinary Pathologists.
Previous Distinguished Veterinary Microbiologist Award Recipients:
2020 - Dr. Roy Curtiss III
2019 - Dr. T.G. Nagaraja
2018 - Prof. Albert Osterhaus
2017 - Dr. Michael Dryden
2016 - Dr. Prem Paul
2015 - Dr. John Prescott
2014 - Dr. Siba Samal
2013 - Dr. M. M. Chengappa
2012 - Dr. Leon Potgeiter
2011 - Dr. Y. M. Saif
2010 - Dr. Fred Murphy
2009 - Dr. James Roth
2008 - Dr. Carlton Gyles
2007 - Dr. Gordon Carter
2006 - Dr. Ian Tizard
---
Award Criteria
Criteria: Nominees should have an established track record of noteworthy contributions to research, teaching, and/or service in the field of veterinary microbiology. Noteworthy contributions could include examples such as, but not limited to, the following:
a history of undertaking research that has helped to define pathogen biology or mechanisms of pathogenesis, identify protective host mechanisms, or determine means of prevention or treatment of infectious diseases of animals. Evidence of research contributions will be supported by regular publications and/or grant funding related to the area of specialty, as well as presentations at national and international conferences.
service in a diagnostic facility in which the nominee has developed and made available accurate and useful tests for the diagnosis of important animal diseases, or in which the nominee has worked to characterize and distribute information regarding infectious agents (e.g., antimicrobial susceptibility, strain variation) on a regional or national scale. Other outstanding service could include regulatory work that led to the development of programs that aid veterinarians or producers in the identification or control of important infectious animal diseases, or that educate the public about issues relevant to veterinary microbiology.
efforts in teaching characterized by the development of novel undergraduate, graduate, or outreach courses or other learning materials, media, and opportunities relevant to veterinary microbiology; or authorship of useful and regularly updated textbooks relevant to veterinary microbiology.
Nominees for this award may well have made outstanding contributions in more than one area.
---
Nomination Process
Nomination process and identification of recipient: The ACVM Nominating Committee will solicit nominations for the Distinguished Veterinary Microbiologist Award in order to identify one or more nominees. The nominees can be an ACVM member or non-member who has done considerable work in veterinary microbiology/parasitology. Current members of the ACVM Board of Governors are not eligible. Persons nominating a candidate must provide the Nominations Committee with a letter of no more than one page explaining the nominee's qualifications, with a copy of the nominee's CV. These materials will be forwarded to the ACVM Board of Governors, who will vote on the nominee. The nominee with the most votes (representing at least a majority of the Board) will receive the award; in the event that only one nominee is presented, the award will be made if a majority of the Board is in favor of the making the award.