Distinguished Veterinary Microbiologist Award
Purpose: The purpose of the award is to recognize and honor a veterinary microbiologist who has distinguished themselves by a career that has made important contributions to the field of veterinary microbiology in the areas of research, teaching, and/or service.
---
The 2020 Distinguished Veterinary Microbiologist
Dr. Curtiss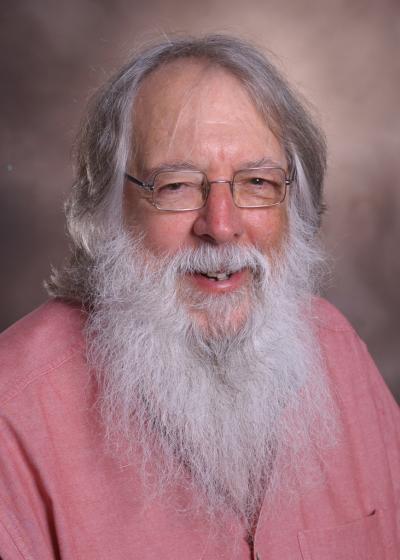 Dr. Roy Curtiss, III, Professor of Planet Health at the Department of Infectious Diseases and Immunology and the Department of Comparative, Diagnostic and Population Medicine at the University of Florida-College of Veterinary Medicine (UF-CVM), is the ACVM Distinguished Microbiologist for 2020.
Dr. Curtiss has made major significant contributions to the advance of veterinary microbiology, not only as a researcher, but also as a teacher, mentor, and administrator. His expertise is diverse and mainly related to vaccinology and molecular biology. He is an avid proponent of One Health and most of his career has devoted towards improving human and animal health. Since his PhD, he has worked at four main universities in the country, including several years here at UF. At all these institutions, he has built an extraordinary career and contributed immensely to the field we all adore. At UF, he was one of the handful of individuals hired under the UF Preeminence Initiative. In addition to university service, he has provided a meritorious and distinguished service to many centers and private companies in the U.S. and overseas. At all these places, he has been very successful in growing culture, enforcing productivity, and fostering microbiology research done by those around him. He has left every institution he worked at in a better place due to his enthusiasm, leadership, and scholarly pursuits. Nearly all his mentees are currently holding decent positions in academia, government, or private industry. His mentees who I know have told me many times, "Dr. Curtiss is like my father." This implies he is not only an accomplished researcher but also a human being who cares for the well-being of his mentees. t feel it is rare to find people possessing both traits equally.
Dr. Curtiss owns 51 nationally and/or internationally patented inventions. He also has engineered four licensed animal vaccines, which are marketed around the globe. His live attenuated Salmonella vaccines for layers have been widely used by the table egg industry and have revolutionized Salmonella Enteritidis control programs. He has received funding from numerous national and international funding agencies, foundations, and private industries. He currently owns a biopharmaceutical company called "Curtiss Healthcare," which develops a platform of new vaccines. He has been decorated with many awards and medals recognizing his remarkable contributions and achievements. He is also a member of the National Academy of Sciences and a Fellow of the American Academy of Microbiology, which itself testifies his high level scientific achievements and original contributions that have advanced the field of microbiology. He is a true inspiration to young scientists and is extremely generous in sharing scientific material and ideas with anyone who seeks his help.
Previous Distinguished Veterinary Microbiologist Award Recipients:
2019 - Dr. T.G. Nagaraja
2018 - Prof. Albert Osterhaus
2017 - Dr. Michael Dryden
2016 - Dr. Prem Paul
2015 - Dr. John Prescott
2014 - Dr. Siba Samal
2013 - Dr. M. M. Chengappa
2012 - Dr. Leon Potgeiter
2011 - Dr. Y. M. Saif
2010 - Dr. Fred Murphy
2009 - Dr. James Roth
2008 - Dr. Carlton Gyles
2007 - Dr. Gordon Carter
2006 - Dr. Ian Tizard
---
Award Criteria
Criteria: Nominees should have an established track record of noteworthy contributions to research, teaching, and/or service in the field of veterinary microbiology. Noteworthy contributions could include examples such as, but not limited to, the following:
a history of undertaking research that has helped to define pathogen biology or mechanisms of pathogenesis, identify protective host mechanisms, or determine means of prevention or treatment of infectious diseases of animals. Evidence of research contributions will be supported by regular publications and/or grant funding related to the area of specialty, as well as presentations at national and international conferences.
service in a diagnostic facility in which the nominee has developed and made available accurate and useful tests for the diagnosis of important animal diseases, or in which the nominee has worked to characterize and distribute information regarding infectious agents (e.g., antimicrobial susceptibility, strain variation) on a regional or national scale. Other outstanding service could include regulatory work that led to the development of programs that aid veterinarians or producers in the identification or control of important infectious animal diseases, or that educate the public about issues relevant to veterinary microbiology.
efforts in teaching characterized by the development of novel undergraduate, graduate, or outreach courses or other learning materials, media, and opportunities relevant to veterinary microbiology; or authorship of useful and regularly updated textbooks relevant to veterinary microbiology.
Nominees for this award may well have made outstanding contributions in more than one area.
---
Nomination Process
Nomination process and identification of recipient: The ACVM Nominating Committee will solicit nominations for the Distinguished Veterinary Microbiologist Award in order to identify one or more nominees. The nominees can be an ACVM member or non-member who has done considerable work in veterinary microbiology/parasitology. Current members of the ACVM Board of Governors are not eligible. Persons nominating a candidate must provide the Nominations Committee with a letter of no more than one page explaining the nominee's qualifications, with a copy of the nominee's CV. These materials will be forwarded to the ACVM Board of Governors, who will vote on the nominee. The nominee with the most votes (representing at least a majority of the Board) will receive the award; in the event that only one nominee is presented, the award will be made if a majority of the Board is in favor of the making the award.